I am doG

photography

2022




Inspired by Jean Baudrillard's concept of hyperreality, I am doG takes a look into a familiar yet disorienting reality. In the series, manipulated bodies exist in the comfort of their home. Anonymous, faceless, and manipulated, these human forms appeal to body language for the conveyance of meaning in a place where the banal and the familiar become a site of introspection.

︎︎︎︎︎︎

Images of people, their bodies and faces are constantly shared, reproduced and modified in the digital world, which has lead to a proliferation of bodies in visual culture. This series, rather, uses the tools of digital manipulation to bring an organic and "human" character to the images, thus pointing to the traces of humanity in the permutations of the digital.
The dichotomy between the intimacy displayed by these bodies, and their unsettling nature ultimately finds its harmony in the seamless blending of the organic and the artificial. In this balance, the human forms somehow still allow for empathy, identification and introspection.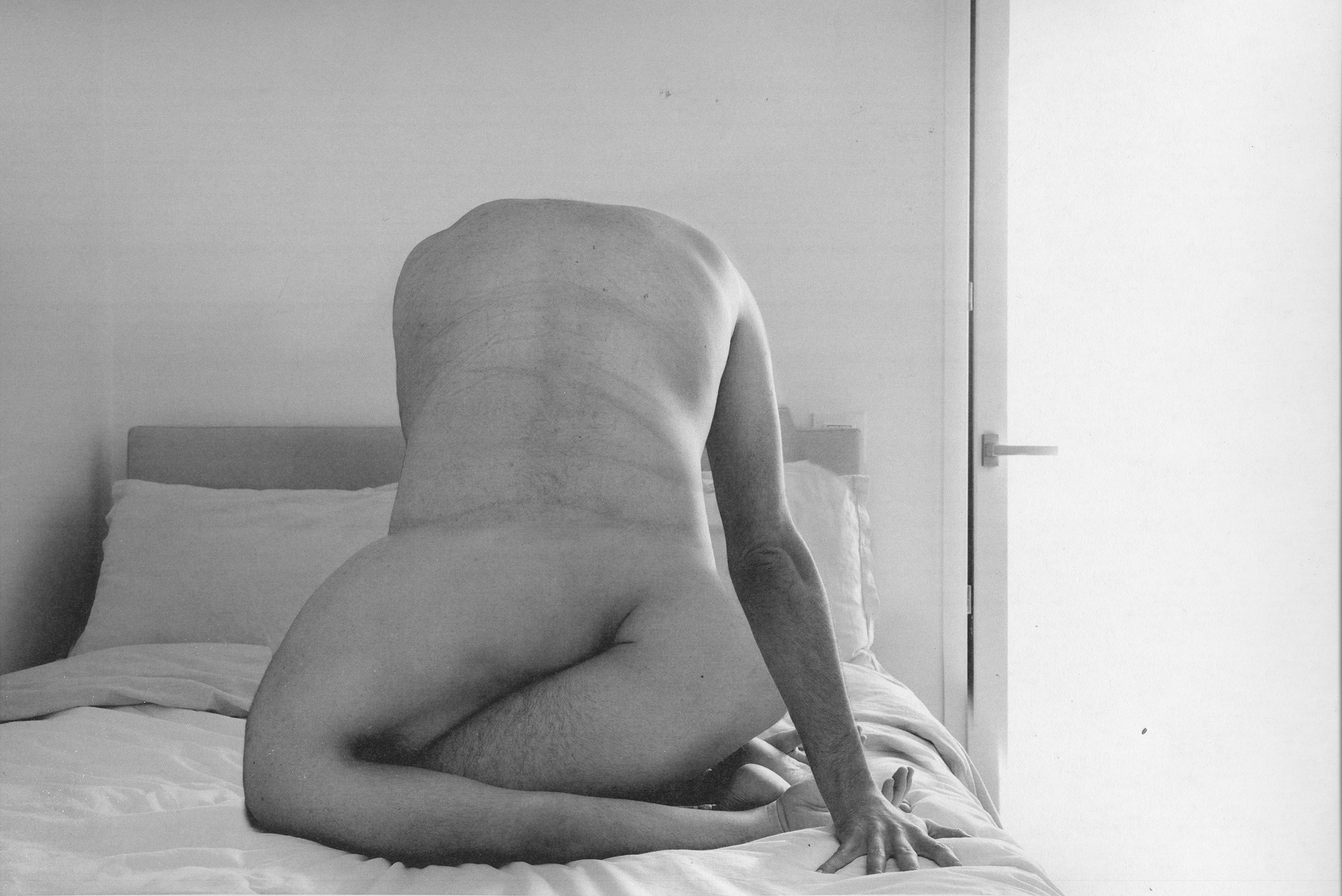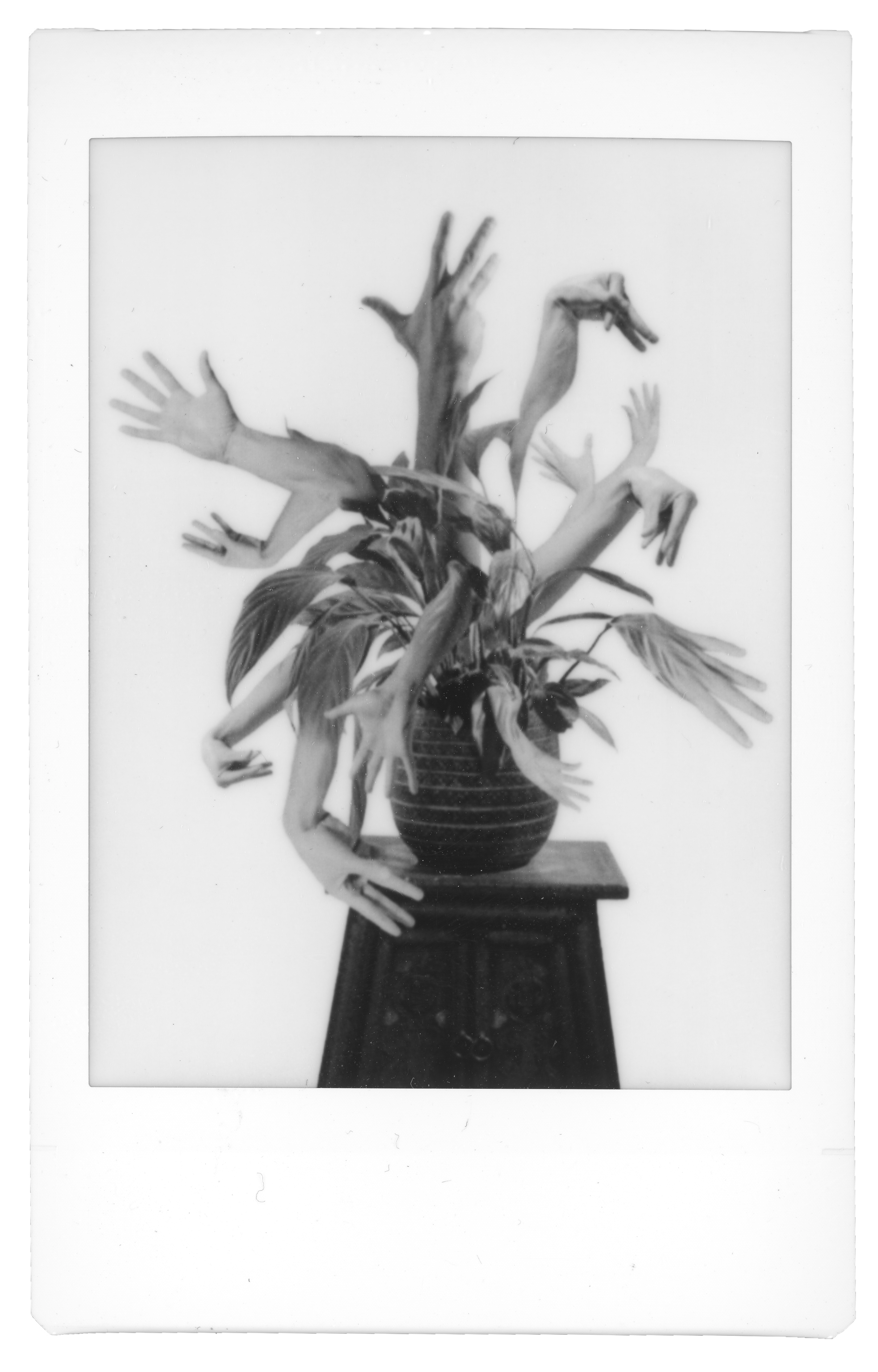 Exhibition view
"Unbodied Parties"
, Paris College of Art 2023
The project aims to deconstruct the percieved reality photography seems to offer by presenting the viewer with photorealistic montages in the form of black and white polaroids, a format usually associated with the vernacular and intimate. Here, just as in hyperreality, the real and the fictional are seamlessly blended with the purpose of erasing any distinction between where one ends and the other begins.